Our amazing gold disk is a breakthrough in spiritual wellness; raising your vibration and assisting you to reach higher on your spiritual journey.
Wear it on you or place it in your pillow case while sleeping.
SHOP
Gold Auric Bracelet, Purple Flower
00028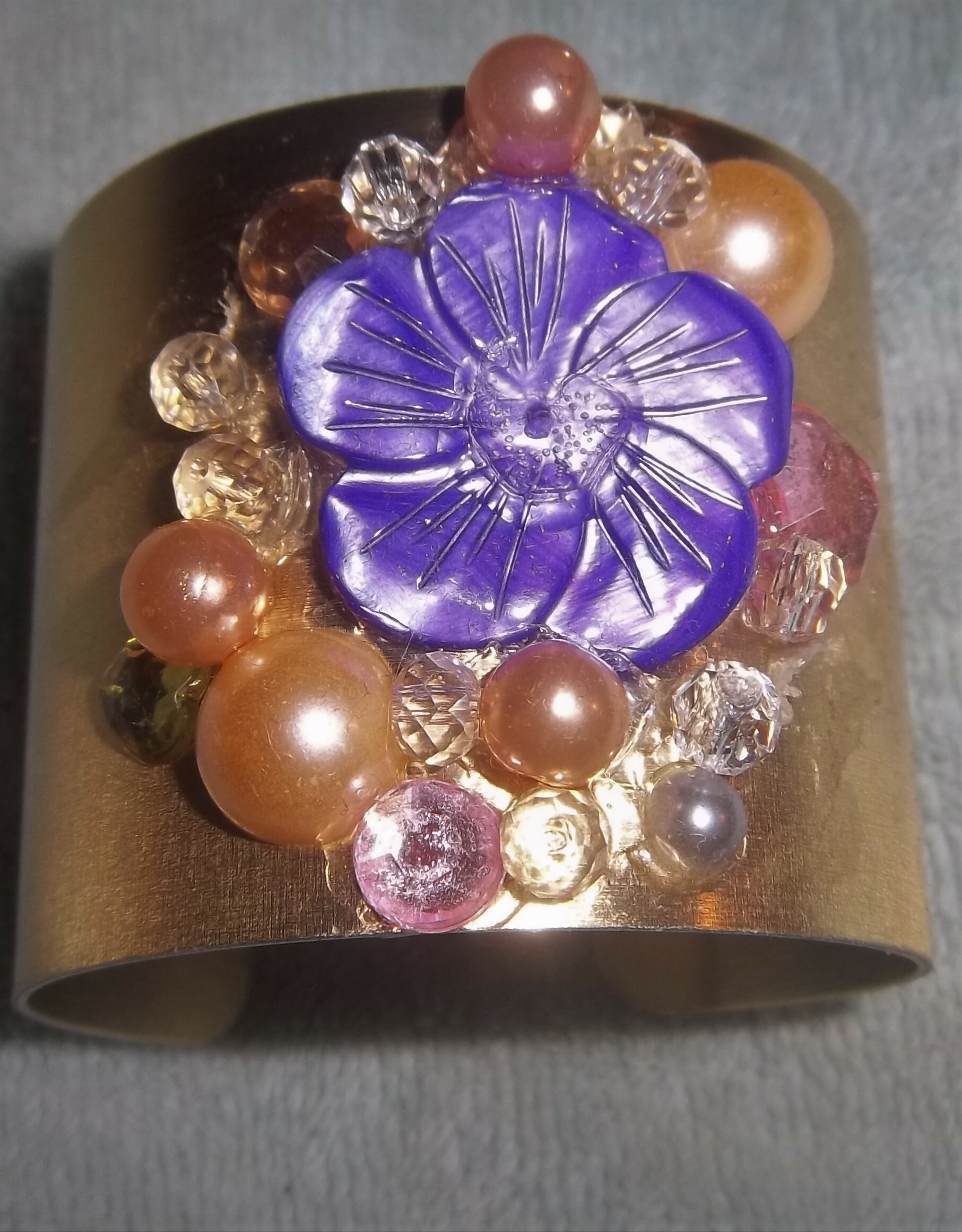 Bracelet made with pearls, Swarovski crystals, center piece purple shell flower. One of a kind!